Leírás
Colmi SKY 8 okosóra (fekete) -
Colmi SKY 8 smartwatch
As many as 16 sports modes, sleep monitoring, heart rate measurement and plenty of useful features - these are just some of the reasons why you should choose Colmi SKY 8. This lightweight and comfortable smartwatch is equipped with a large 1.3″ HD display, the appearance of which you can customize to your liking. The device will notify you in real time of incoming messages, and it has a battery life of up to 20 days in standby mode. SKY 8 is also water resistant at IP67 level.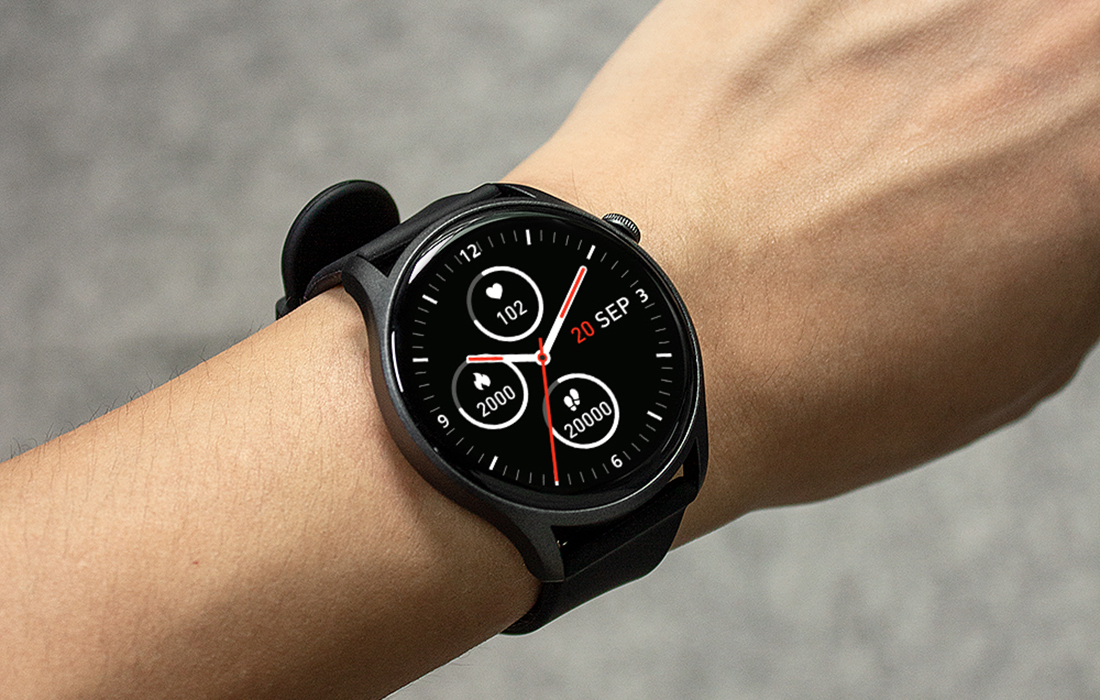 Configurable HD display
Enjoy a simple and fun smartwatch experience. Colmi SKY 8 is equipped with a 1.3″ color touchscreen display with a resolution of 240x240 pixels. Thanks to this, it provides a clear, legible image in almost all conditions. You can easily read the notifications and use the available functions. You can also customize its appearance - just choose one of the available screen designs or upload your favorite photo!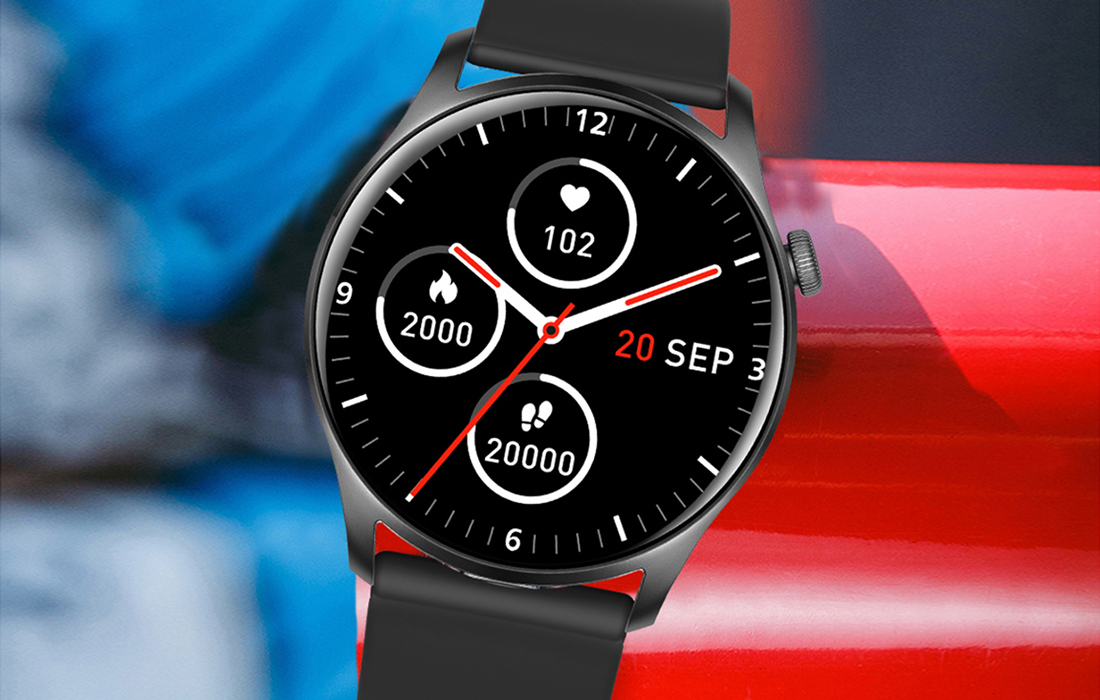 Take care of your health
Colmi SKY 8 will make it easy for you to take care of your health. The smartwatch can monitor your heart rate in real time for up to 24 hours a day. It also allows you to measure your blood pressure and oxygen saturation. This allows you to keep your hand on the pulse at all times and react quickly enough to alarming symptoms. The SKY 8 also offers a sleep monitoring function, which detects the phases of sleep and gives you tips to help you improve the quality of your sleep. Now you will finally get a good night's sleep!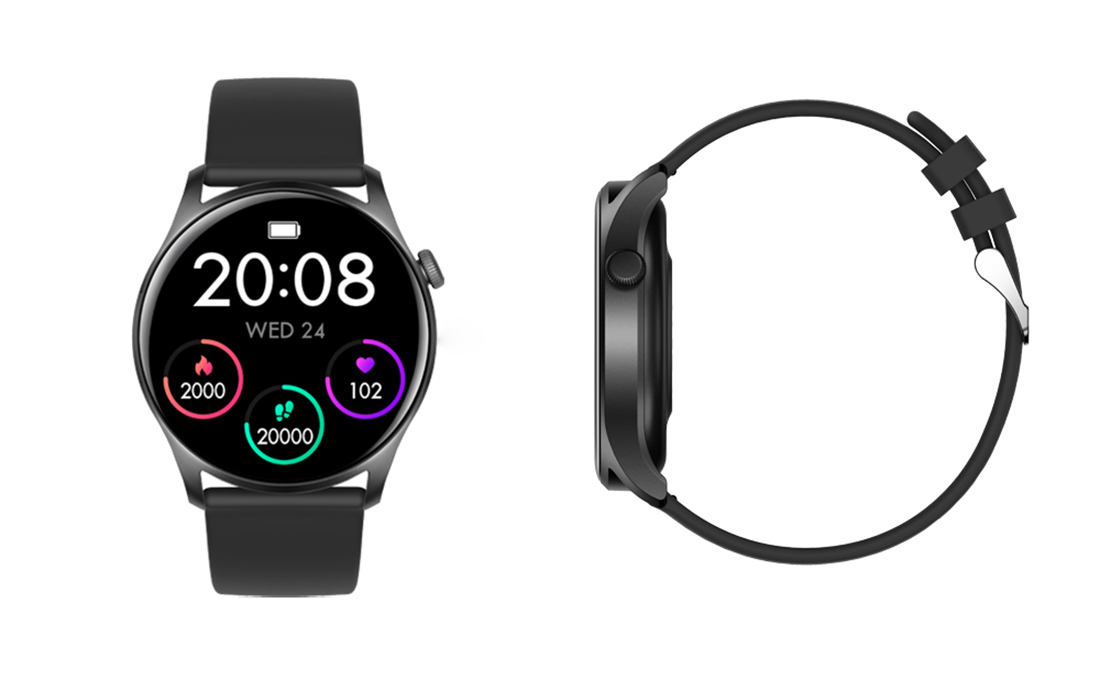 Something special for athletes
Want to improve your fitness? Smartwatch SKY 8 will help you! The device counts steps, distances covered and calories burned, and lets you choose from 16 sport modes. Running, cycling, skipping, swimming, dancing or maybe climbing? Choose your favorite sport or try something new! Thanks to advanced algorithms and precise sensors, the smartwatch will help you plan your next workout and track your progress.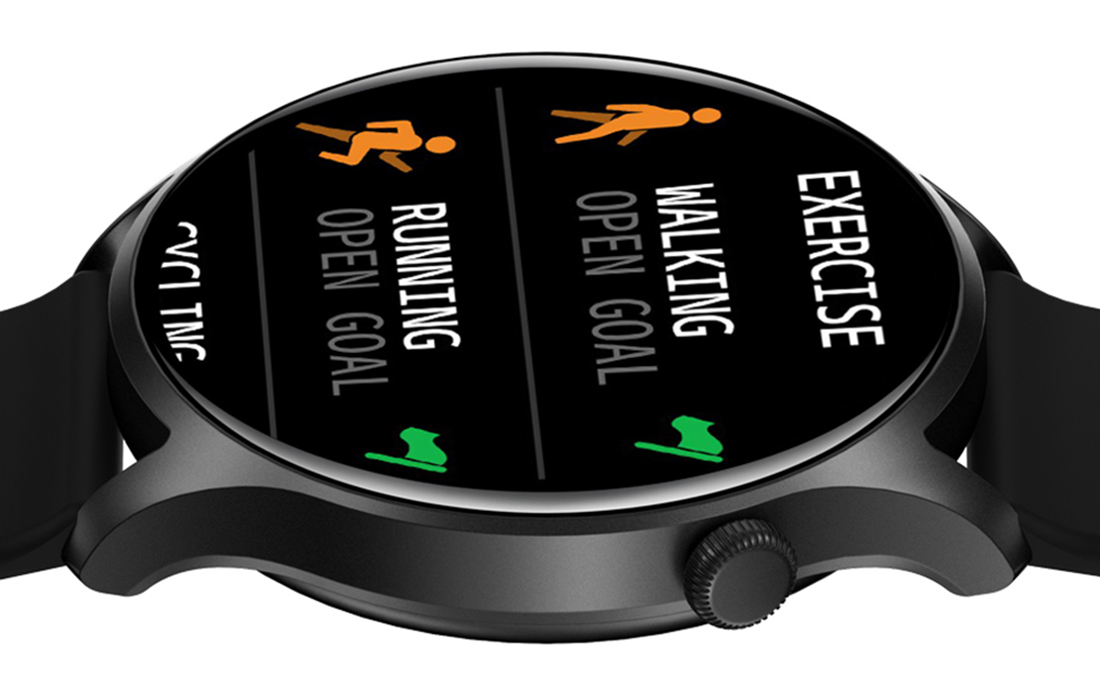 Don't miss an important message
Have you ever missed an important message? With Colmi SKY 8 you can avoid it! Simply pair your smartwatch with your phone. Once you do, you will receive real-time notifications of incoming messages. The device is compatible with many popular apps - now you can be sure you won't miss anything important!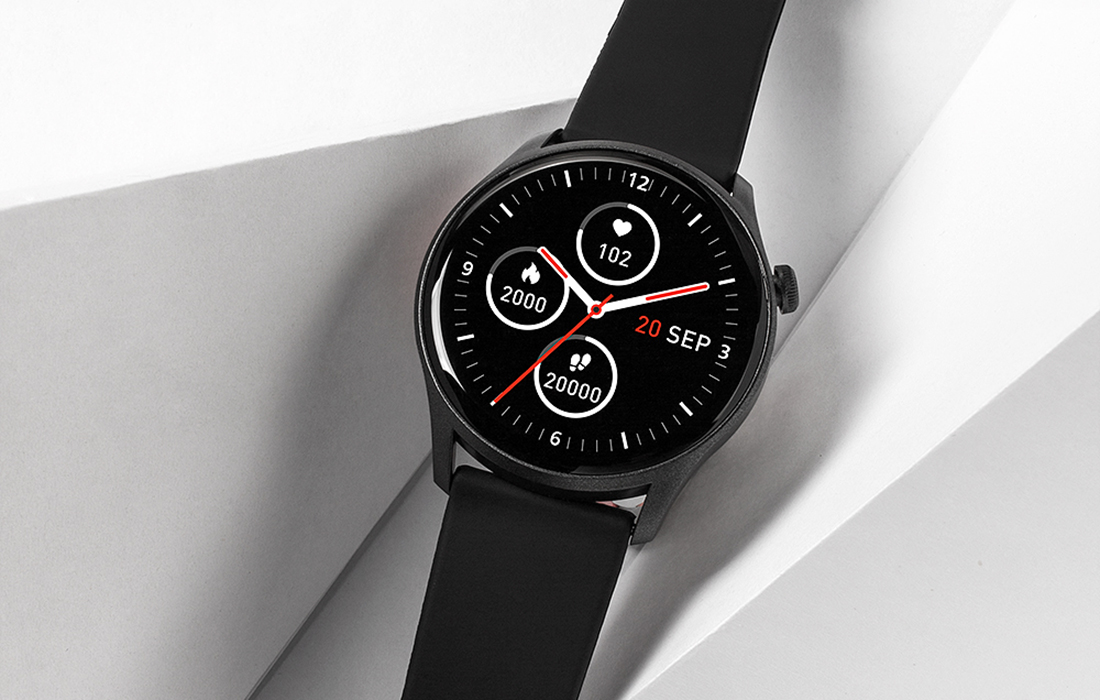 More cool features
With the Colmi SKY 8 you are in no danger of boredom! The smartwatch offers simple games that you can play, for example, while traveling on the train or while waiting in line at the doctor. By pairing the device with your smartphone, you will also gain convenient access to the weather forecast. Just lift your wrist to see if it's better to take an umbrella with you before you leave the house! You can also use the smartwatch to remotely control the music player on your phone.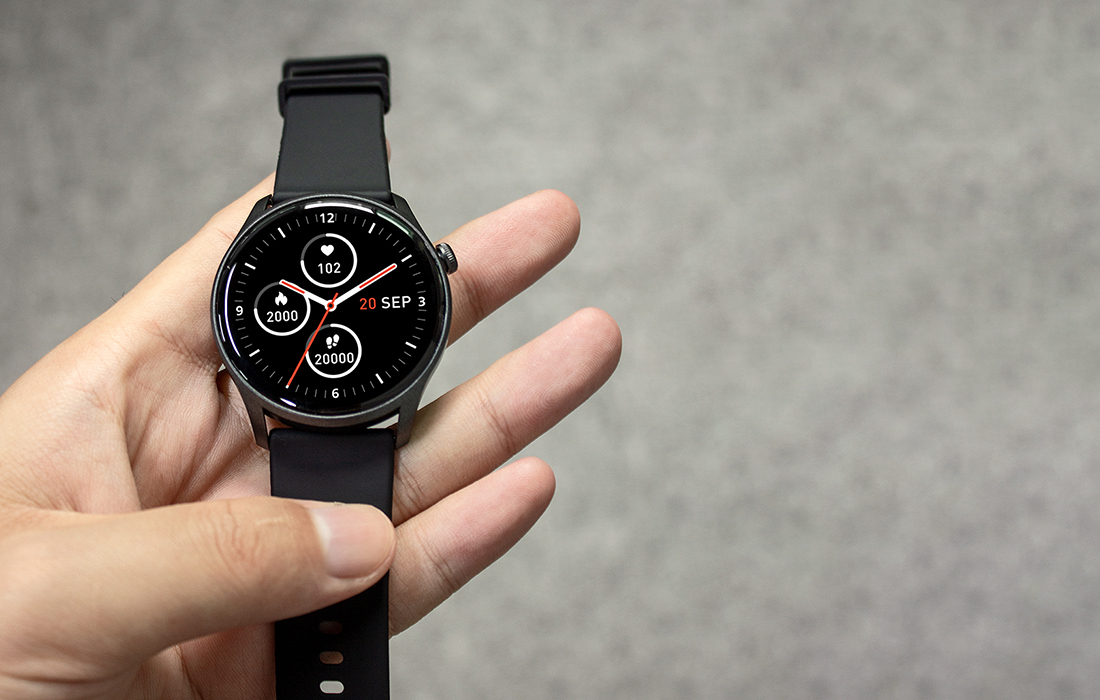 Long working time
Don't worry about having to charge your smartwatch frequently. Colmi SKY 8 is equipped with a long-lasting battery, thanks to which it works up to 5-7 days fully charged. So you can easily take the device on vacation, on a business trip or a few days of cycling or mountain hiking - the possibilities are almost endless. In standby mode the smartwatch lasts up to 20 days. Its convenient charging is enabled by the included magnetic cable.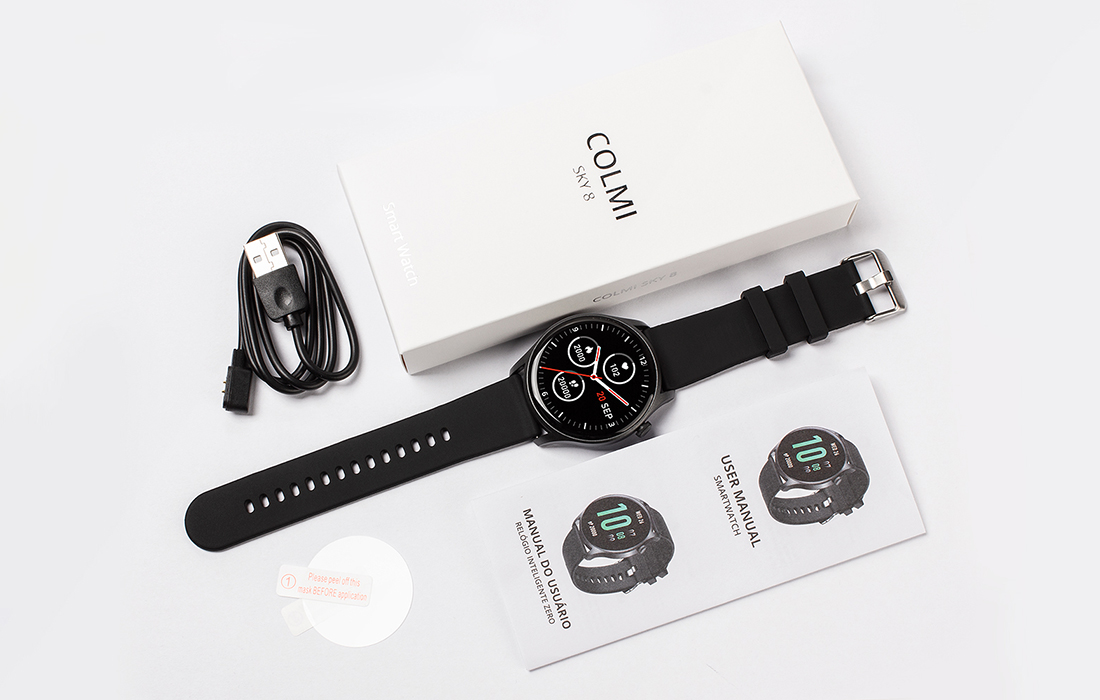 Tailored to you
The Colmi SKY 8 smartwatch is extremely lightweight and comfortable - you won't even feel you're wearing it. It is also waterproof and dustproof (IP67), so you can wear it on a training or cycling trip without any fear. No rain drops or sweat! The device looks extremely stylish at the same time. It is available in 4 colors - black, white, pink and gold. Choose the best version for yourself!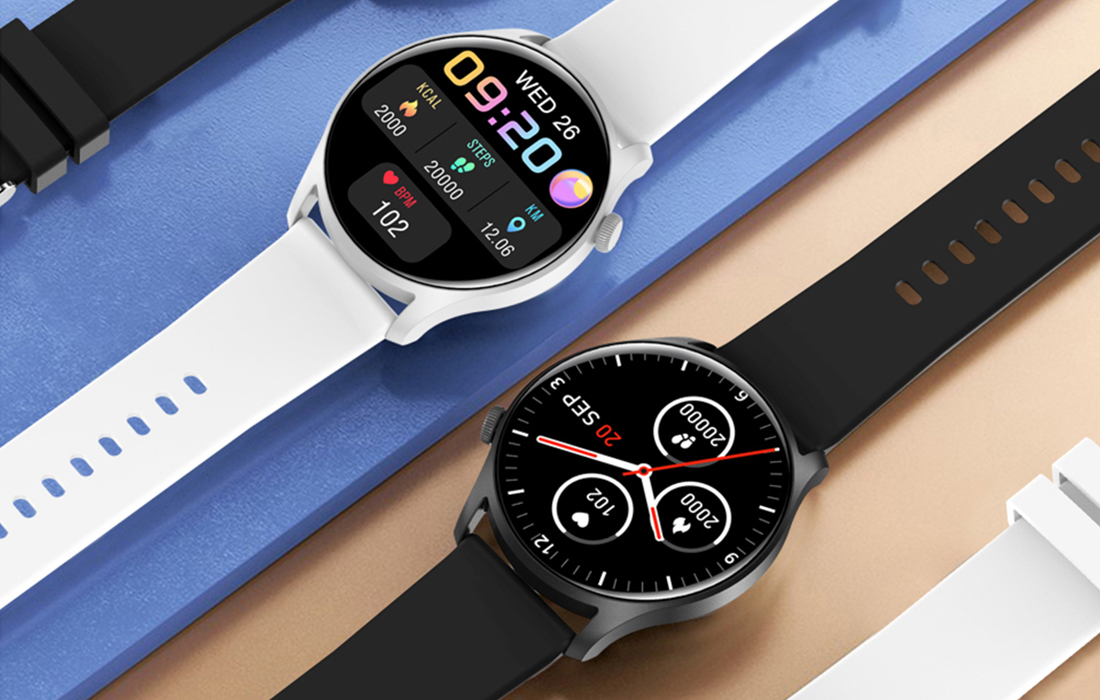 In the box
Smartwatch
Magnetic charging cable
User Manual
Specification
| | |
| --- | --- |
| Brand | Colmi |
| Model | SKY 8 |
| Color | Black |
| Dimensions | 43.5x49.5x10.4mm |
| Weight | 36g |
| Material | ABS + PC |
| Material (strap) | Silicone |
| Strap width | 22mm |
| Chip | GR5515 |
| Flash | RAM 256KB, ROM 64MB |
| Bluetooth version | 5.1 |
| Range | Up to 10m |
| Display | 1.3″ TFT, 240x240 pixels |
| Waterproof | IP67 |
| Battery capacity | 200mAh |
| Battery type | Lithium Polymer |
| Charging method | 2-pin magnetic cable |
| Charging time | About 2h |
| Working time | About 5-7 days |
| Standby time | Up to 20 days |
| Supported systems | Android 4.4 or above, iOS 8.0 or above |
| App | Da Fit |
| Updates | OTA |
| Supported languages ​​(smartwatch) | English, Chinese, Japanese, Korean, German, French, Spanish, Arabic, Russian, Traditional Chinese, Ukrainian, Italian, Portuguese, Polish, Czech |
| Supported languages ​​(app) | English, Simplified Chinese, Japanese, Korean, German, French, Spanish, Arabic, Russian, Traditional Chinese, Ukrainian, Italian, Portuguese, Dutch, Polish, Swedish, Finnish, Danish, Norwegian, Hungarian, Czech, Bulgarian, Romanian , Slovak, Latvian, Indonesian, Thai, Turkish, Vietnamese, Hindi, Pashto, Lithuanian, Estonian, Slovenian, Croatian, Greek |