Leírás
Viomi S9 Alpha robotporszívó porgyűjtő állomással (fehér) -
Viomi S9 Alpha intelligent robot - will clean your home for you!
The Viomi S9 Alpha intelligent robot will thoroughly clean the floors in your home while you take care of something else. Thanks to its suction power of up to 2,700Pa, as well as its vacuuming and wet cleaning functions, it comprehensively and efficiently takes care of the cleanliness in every room. The special charging station and automatic emptying of the waste tank, the working time of up to 220 minutes, as well as the function of intelligent room scanning and multiple map memory make using the device extremely easy and pleasant.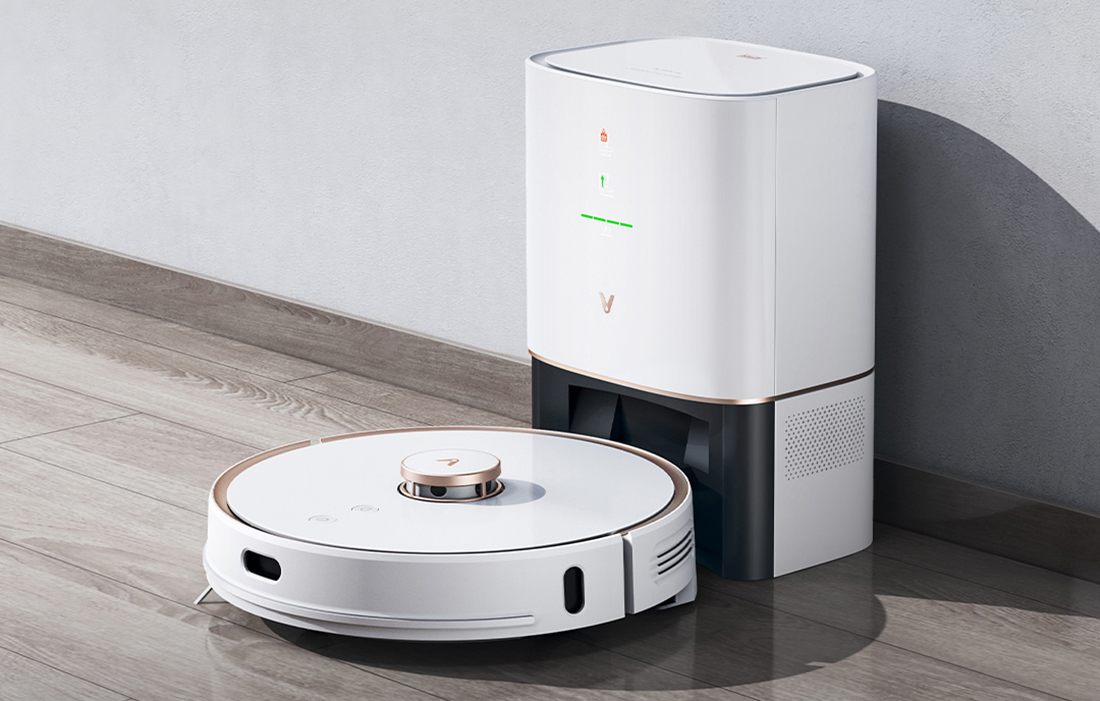 Handles even stubborn dirt
Imported from Japan, the quiet, brushless motor provides the vacuum cleaner's suction power of up to 2,700Pa. Thanks to this, the S9 Alpha handles even the most troublesome waste with ease. It instantly gets rid of dust, dander and small debris. Its main brush is close enough to the floor to clean it effectively and sucks dirt even from small gaps between tiles or panels. It works equally well on carpets. Effective dust removal is aided by an advanced HEPA filtration system, which will turn your home into a clean, safe, allergen-free place.
No more emptying the waste bin
The intelligent Auto-Dumping 2.0 system allows you to automatically empty the waste container. This minimizes the risk of it overflowing or getting blocked. They are also reduced by the extremely short cord - its length is only 381mm. The garbage bag has a capacity of as much as 3l - you only need to replace it once a month. You don't even have to remember to do it - when the right time comes, a notification will be displayed on the LED screen of the charging and emptying station.
Takes care of your floors
The S9 Alpha also washes floors wet. Thanks to an improved micro-pump, it maintains pressure at a constant level and carefully controls the flow of water to prevent leakage. Made of thin fiber, the replaceable mop reduces your contact with dirt and helps you take care of your health. The 250ml water tank allows you to thoroughly clean floors with a total area of up to 250m2. A 3-stage water flow adjustment is also possible.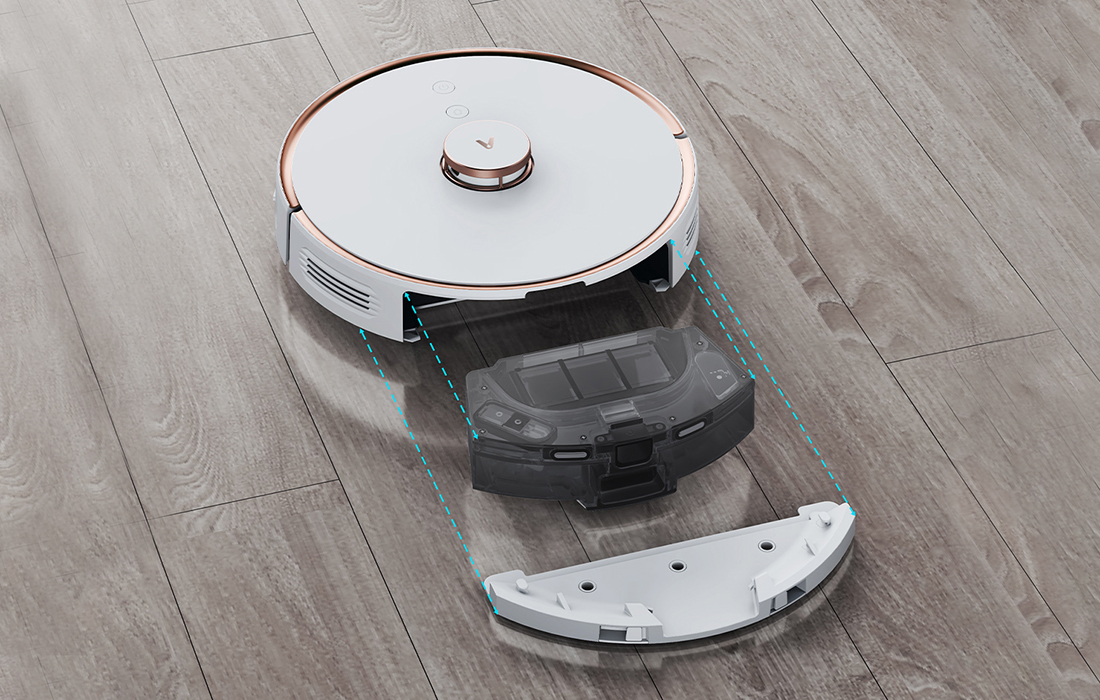 It will surprise you with its long working time
The Viomi S9 Alpha is equipped with a powerful 5200mAh battery. Thanks to it, the device can work for about 3.6h. In such a long time, it will effectively clean floors with a total area of up to 320m2. You no longer have to worry about having to charge the robot too often. The S9 Alpha can thoroughly clean your home even several times after a single charge!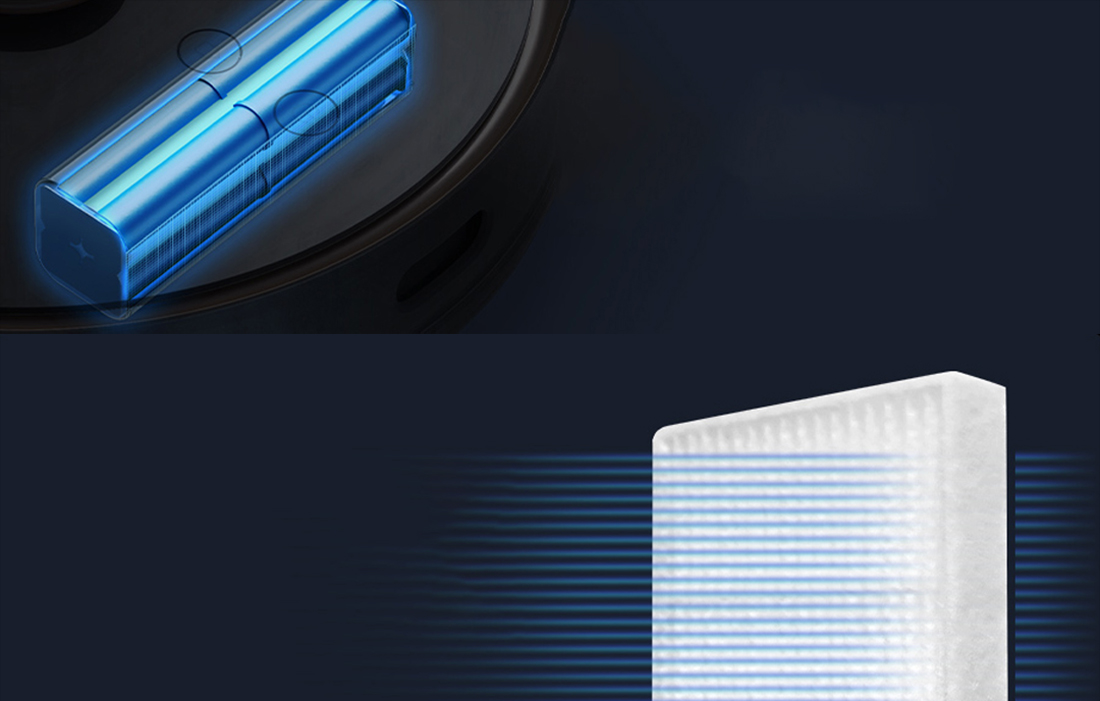 Customized cleaning modes and routes to suit your needs
Choose from 3 modes of the S9 Alpha to comprehensively clean the floors in your home. The robot can vacuum, mop or vacuum and mop at the same time. There are also 2 cleaning routes available - S and Y. The former is ideal for everyday use, enabling fast and effective cleaning. The second means two-way cleaning to get rid of even the toughest dirt.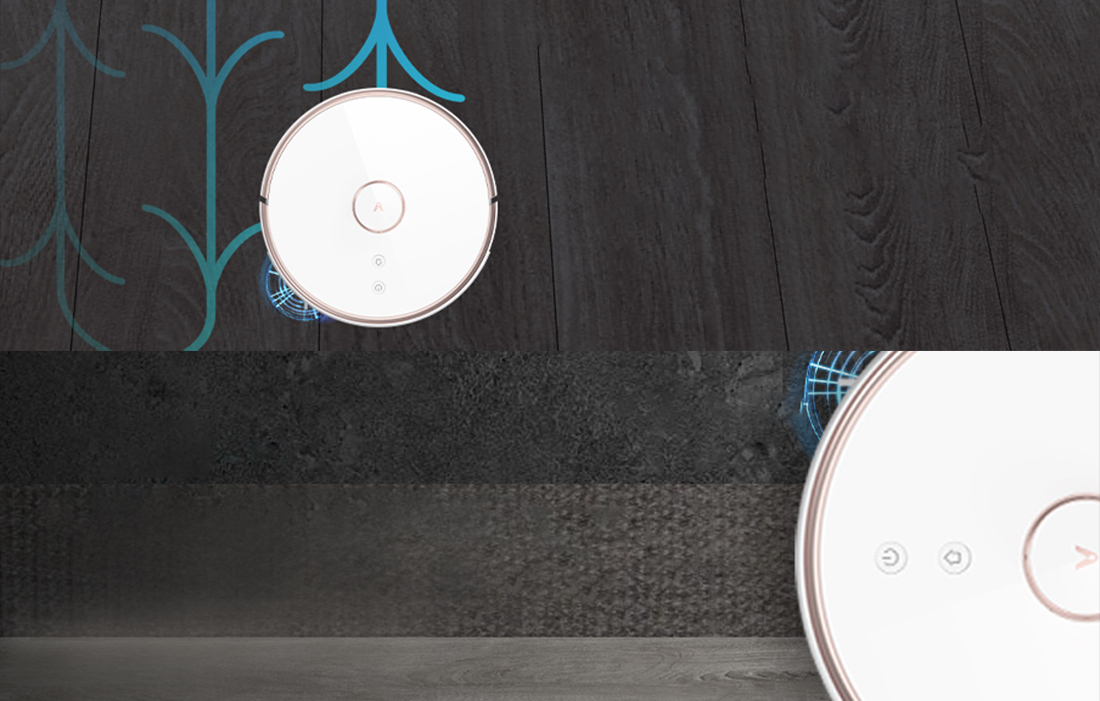 Explore the advantages of smart solutions
Equipped with the LDS 2.0 laser, the robot intelligently scans and maps rooms to optimally adjust cleaning routes, thus saving energy. A range of up to 8m and a frequency of 6x360°, 2016Hz make this functionality even more efficient - any measurement inaccuracy is less than 2%. The Viomi S9 Alpha can also overcome obstacles up to 2cm high and avoid possible wedging under furniture. Nothing can stop it when it cleans your home!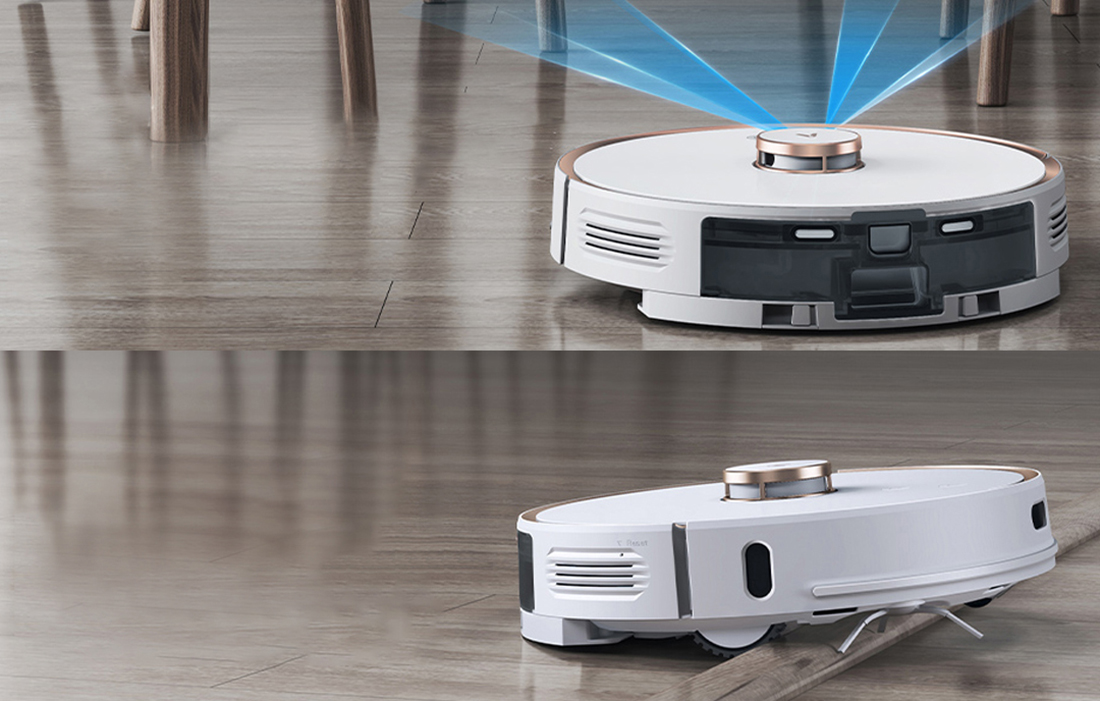 Enjoy unlimited control
With the help of a special app, you can plan detailed work schedules for the robot. Determine not only the cleaning times for specific areas, but also the suction power or water flow level suitable for them. The S9 Alpha remembers maps of floors and rooms to clean them even more thoroughly. It automatically recognizes rooms and puts them in order the way you want. You can also put up virtual walls to prevent the device from getting into places that don't need vacuuming. And if you want to control the robot by voice, pair it with a special speaker, which is available for purchase separately.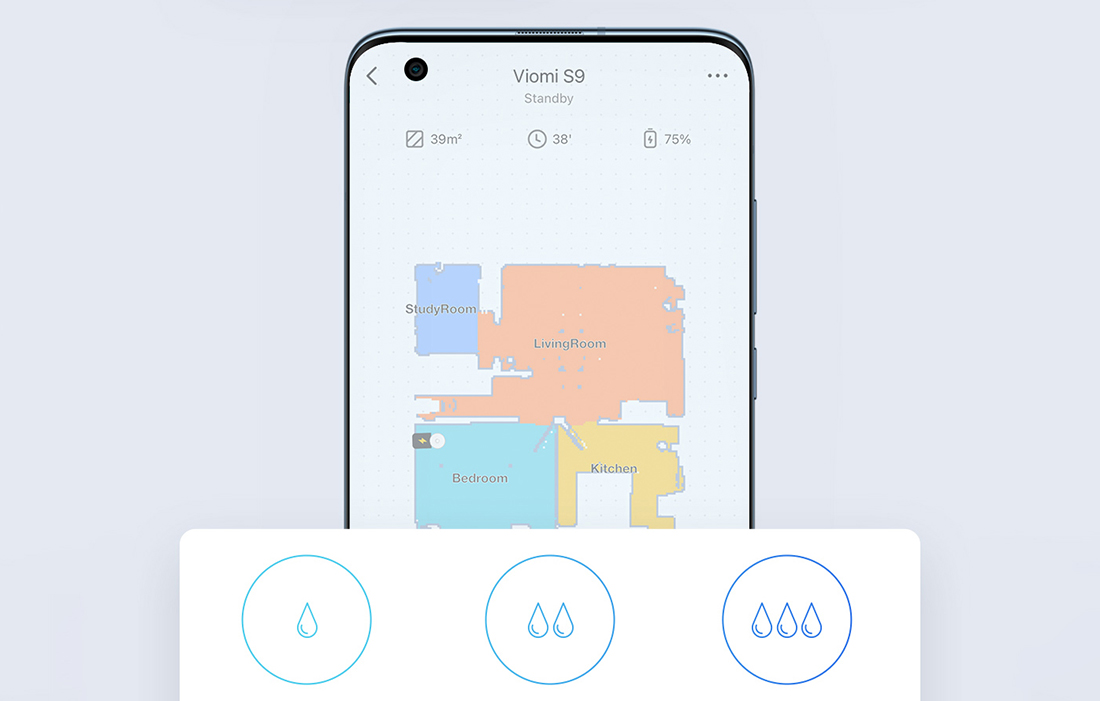 In the box
S9 Alpha vacuum cleaner
Docking station
2-in-1 dirt container
Main brush
Side brush
HEPA filter
3x dust bag
UM
Mop holder
Mop
10x disposable mop
Cleaning brush
Specification
Robot vacuum cleaner
Brand
Viomi
Name
Viomi S9 Alpha
Color
White
Dimensions
350x350x98mm
Weight
About 3.8kg
Rated voltage
14.4V
Rated power
50W
Battery capacity
5200mAh
Suction power
2700Pa
Operating time
Up to 220 minutes
The size of the apartment
About 320m2
Overcoming obstacles
Up to 2cm
Additional features
Cleaning schedules, automatic emptying of the
dust tank, carpet recognition, mopping
in S and Y mode, memorizing maps
Emptying station
| | |
| --- | --- |
| Brand | Viomi |
| Dimensions | 356x250x193mm |
| Rated power | 950W |
| Input | 220V 10A |
| Output | 24V 1.5A |
| Frequency | 50/60Hz |
| Waste bag capacity | 3l |